Inner Circle
members: Share a personalized version of this article from the
members area
.
Question: Have you seen the postcards most agents send out?
BOOOR-ING!
I'm pretty sure they make the prospects sleep-walk on their way back inside the house.
It's not your fault, though. There's simply not much to choose from if you're an agent…
…at least not if you want to give your prospects a punch of personality (and actually keep them awake and attentive to your message).
Until now.
Now's the time to separate yourself from the competition. Just check out this collection of Halloween postcards we're now offering…
Postcard Marketing Tip #1: Don't be boring. Ever notice how the vast majority of postcards look exactly like advertisements? Some work, some don't, but if you want to dramatically increase your response rate you should incorporate some levity! Which is exactly where we come in. :)
Postcard Marketing Tip #2: Intrigue, don't close. Your postcard should create interest to motivate your prospects to take the next step in the process (which is to call you)… not try to close a sale right away. In other words: Don't get too wordy and / or promotional. It's still a postcard, after all, not a novel.
Postcard Marketing Tip #3: Keep it light. For these postcards, you might want to say something like: "Buying or selling a home might seem scary, but don't get spooked! I'm batty about real estate, and I can help you! Call me if you're ready to buy a boo-tiful new home (or to sell your current one)! Happy Halloween!"
Postcard Marketing Tip #4: Postcards are great for carrying timely messages, so think in timely terms. For this reason, Halloween is the perfect time to send a postcard!
Members of our private Facebook group can't seem to get enough of our postcards (literally!).
Postcard Marketing Tip #5: Go for high-quality, full-color, glossy printing. These have the most impact. All postcard marketing services offer this, and improved technology has brought down costs.
Postcard Marketing Tip #6: Avoid Monday deliveries. It's usually the biggest mail delivery day of the week, and you might get lost in the shuffle. Don't even think about sending postcards between Friday and Sunday because people are in "weekend mode." Delivery between Tuesday and Thursday is optimum.
Postcard Marketing Tip #7: Size matters. Your oversized postcard will help to differentiate itself from the crowd for about a 10th of a second. This 10th of a second is a vital key to the success of your mailing campaign.
Want these for your own personal use?
Here's the bad news: they're not free. The good news? For what we're charging, they might as well be.
Here's the deal.
If you haven't heard, the Lighter Side of Real Estate has an exclusive group of agents known as our Inner Circle. It's a monthly membership consisting of marketing savvy agents like yourself.
When you join you'll have full license to print any or all of these postcards (plus 57 more, as well as all future ones we create).
And get THIS: Postcard templates are just one teeny-tiny part of what you'll get as a member. Just wait til you see what all's included!
We like to call it the "Netflix for real estate agents." :)
Click here to join our Inner Circle and get access to all these templates and much more.
P.S. Just to clarify, we are not a printing service. You get to choose the printer of your choice. We simply provide you with these clever templates. Learn more here.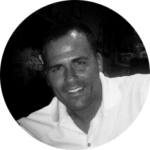 Pin Mike Bell
Chief Chuckler in Charge
Lighter Side of Real Estate