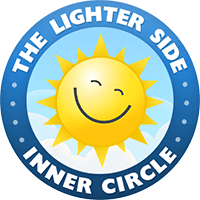 Inner Circle
members: Share a personalized version of this article from the
members area
.
On occasion, we find a house for sale that takes us into a fantasy land reminiscent of magical children's stories (or perhaps an epiphany from the 60's). "The Mushroom House" of Perinton, New York, is one such unique home. This homestead includes everything from organic patterning, to luxury appliances, and a breath-taking view of a ravine adjacent to Powder Mills Park. This is truly a Wizard's place.
Apparently, the overall structure was patterned after the "umbels of Queen Anne's Lace." It is mostly associated with mushrooms, however. Probably because no one knows what the heck an "umbel" is.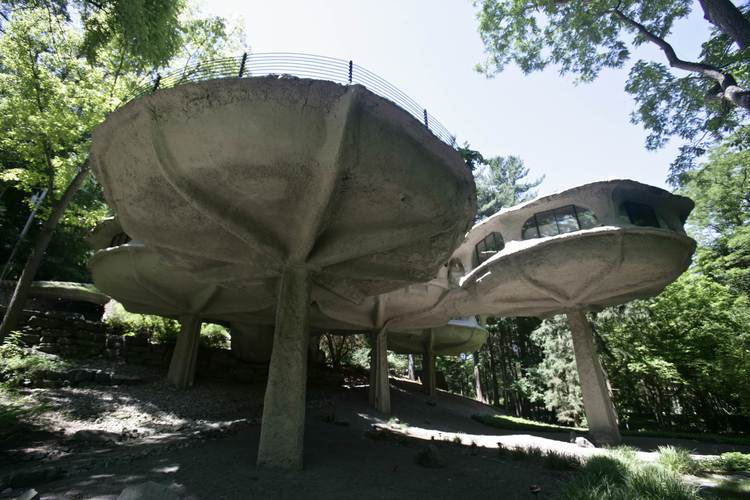 This home's wonderland includes a fairy… err, meditation pond, complete with a running waterfall.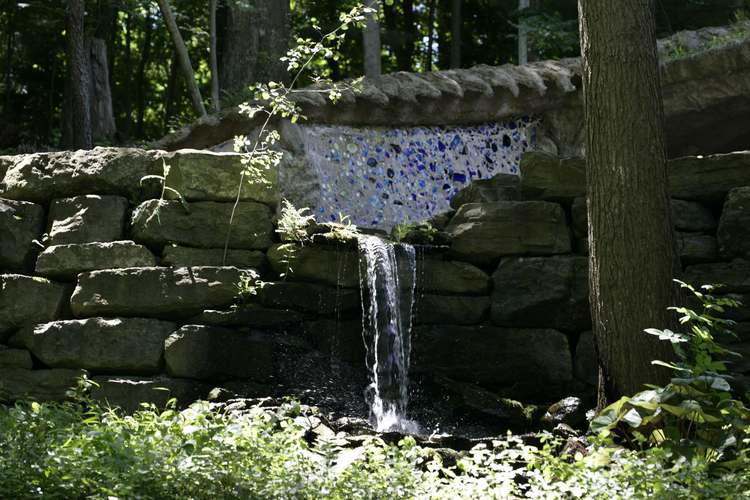 As you begin to work your way in, you'll find this lovely hot tub, surrounded by walls with rainbow colored glass work.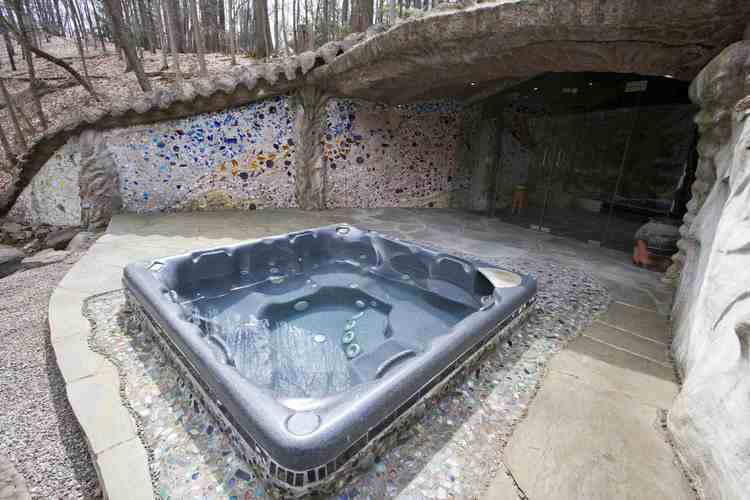 Pod 1 is the original foyer, where the family room and kitchen reside. The Wizard's lantern guards the doorway.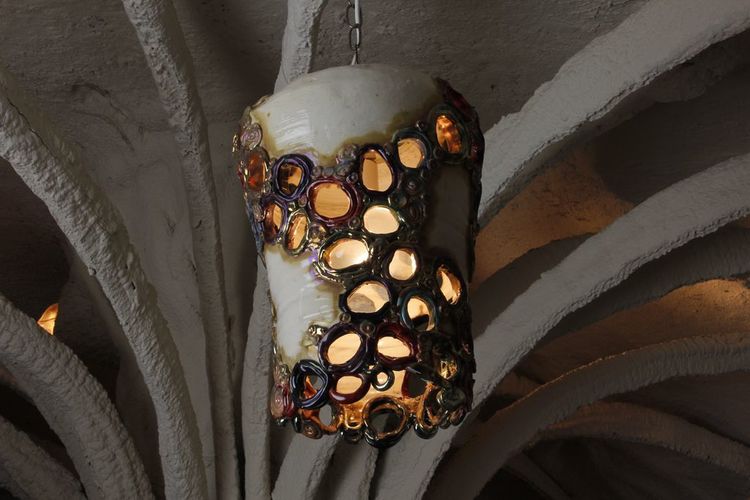 Here's the spacious living area, complete with an epic sofa, wood burning stove, and… is that a tree holding up the ceiling? It's actually a support structure, but quite a work of art.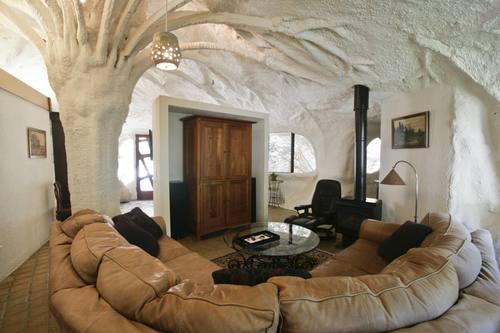 There's a full kitchen that any hobbit would be proud of, with lots of mahogany worked in, and a wide open view to the woods outside.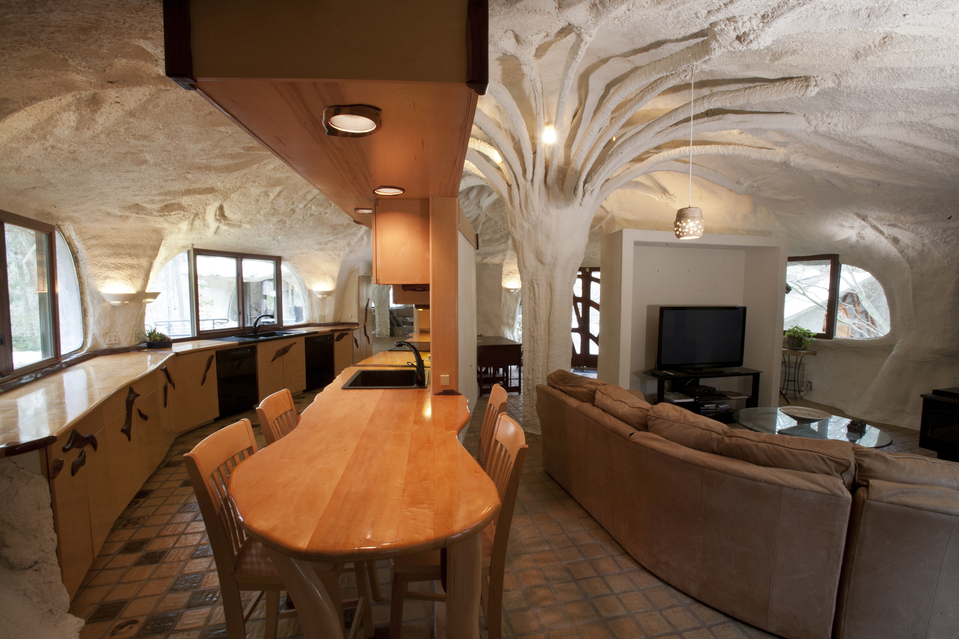 Pod 2 houses another living room (because you can't have enough of those), and the dining area. There's another tree holding up the roof, built in seating, and a water fountain for extra ambience.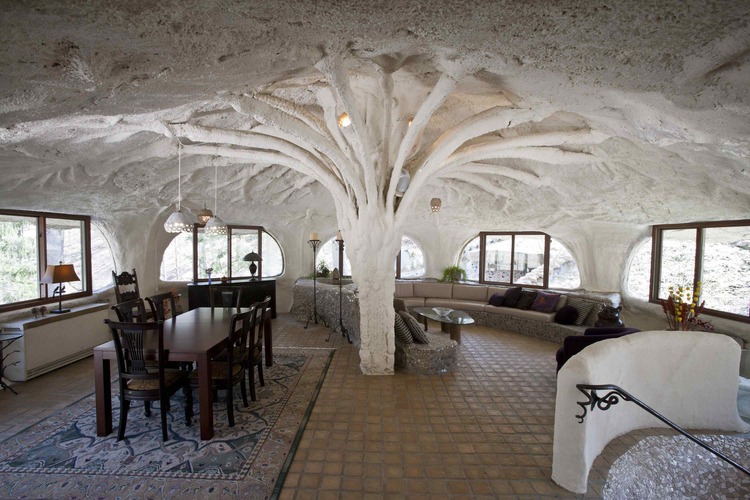 Pod 3 is the master bedroom. I couldn't find any actual images of the bed. Perhaps you're supposed to sleep in this luxury bathtub?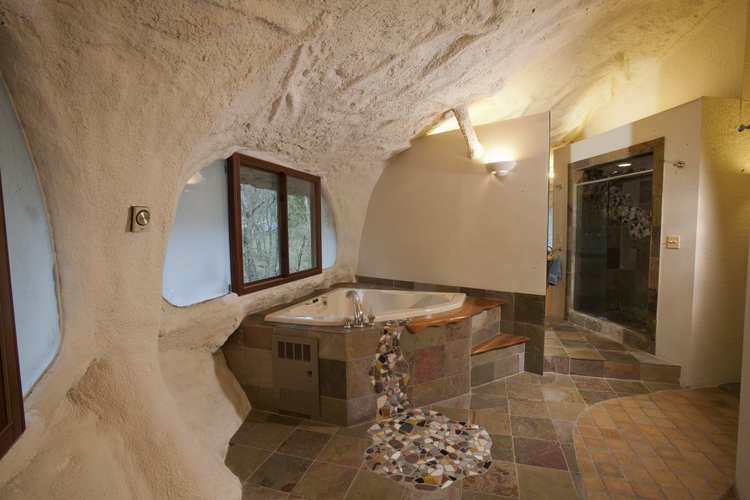 Or maybe the cabinet of the bedroom office space? Perhaps Wizards don't need to sleep.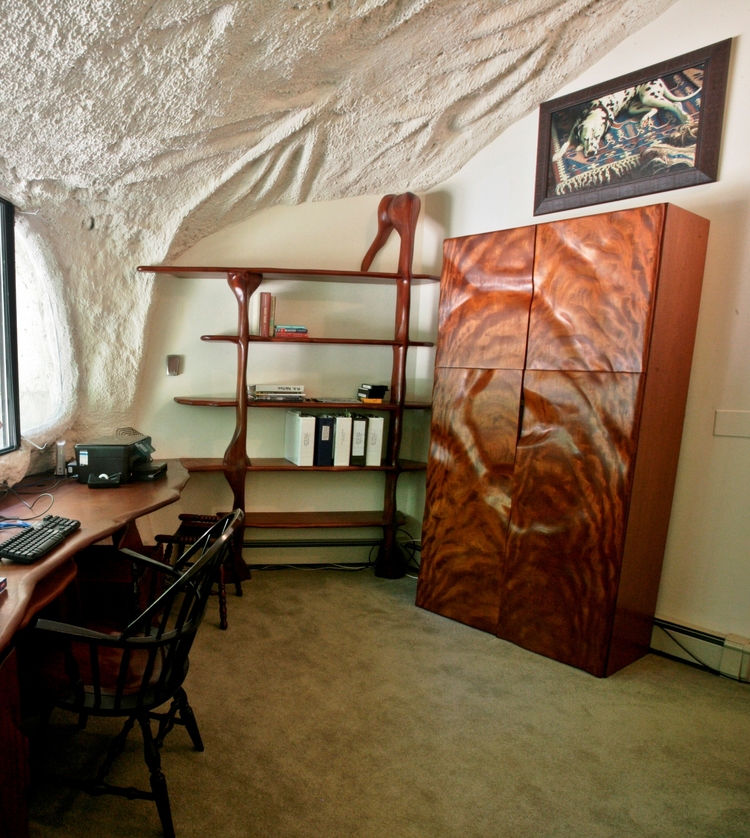 Pod 4 is the guest bedroom suite. Seems the guests do get a bed, and quite a luxurious one at that.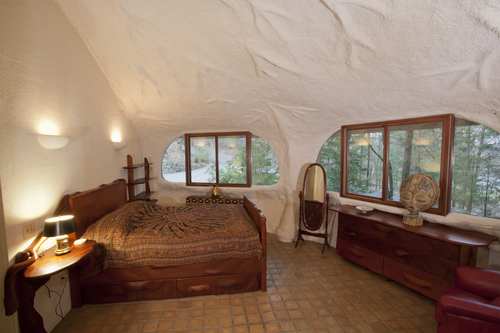 This room also has an office space, and an amazing view.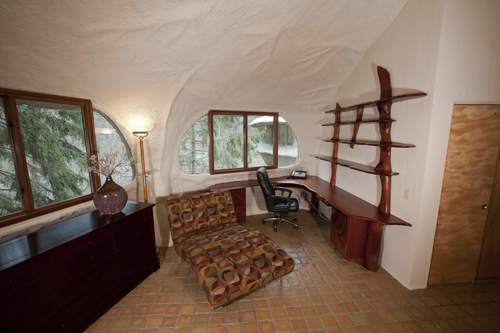 Is this what happens when you spend too much time in the Mushroom House?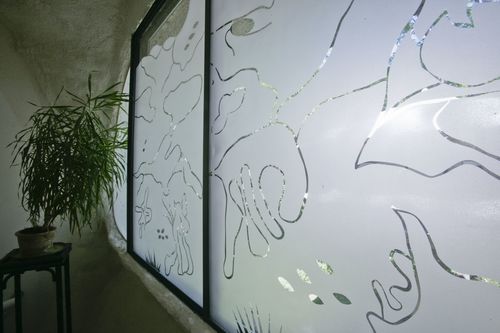 The patio pod is an elevated outdoors area with flower planters, and a full view of the valley and stream. A night under the stars here must be astounding.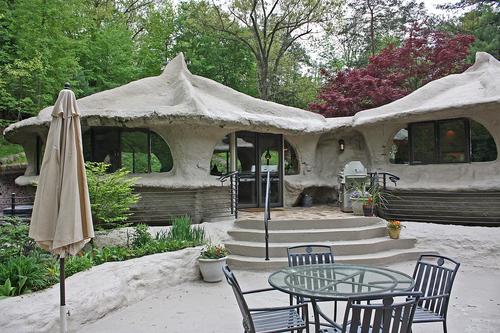 The Great Room. This is the center of the fantasy home, with yet another living room, and a second kitchen. If I was to imagine a home for a modern day Wizard, this would be the room to set it off!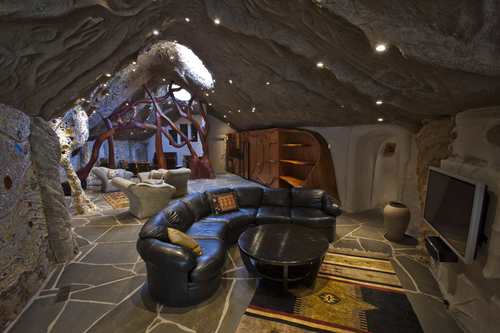 The walls are specially textured, and contain more of that wonderful colored glass and art work.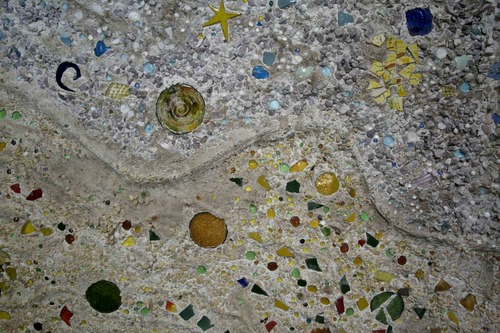 Behold, the fireplace. I'd love to see this puppy ablaze!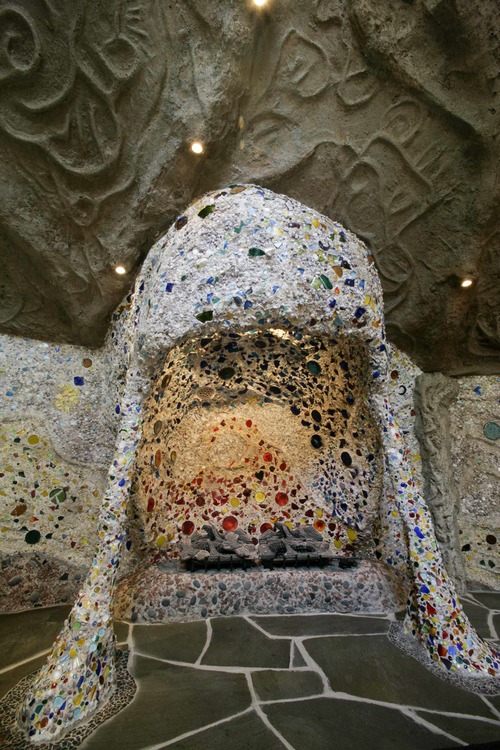 This house was built for an attorney/artist couple, Robert and Marguerite Antell, between 1969 and 1972 and was designated a town landmark in 1989. The four pods are 80 tons each and sit on 14 to 20 foot reinforced concrete stems. The current asking price is $729,000. If you hadn't gotten enough of this home, Rich Testa created a video tour. Give it a look!