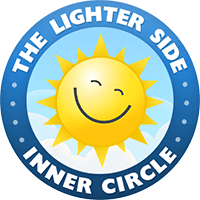 Inner Circle
members: Share a personalized version of this article from the
members area
.
Selling real estate can sure make for a hard-knock life. From offer rejections, to homes not appraising, to financing falling through (and everything in between), it's not all rainbows and unicorns for Realtors.
And don't get me started about short sales. Sheesh! They have more red tape than a Hallmark at Christmas time. The closing process is about as fast as a herd of turtles stampeding through peanut butter. That's why Realtors need to unwind from time to time. For some, that includes a nice, refreshing drink with a modest amount of "liquid-relaxation".
Here's a video showing how you can make a "Short-sale cocktail". Cheers!
Pro tip: If any client or prospect ever says any of these 10 things to you, feel free to double up on the vodka.